ROPE BAG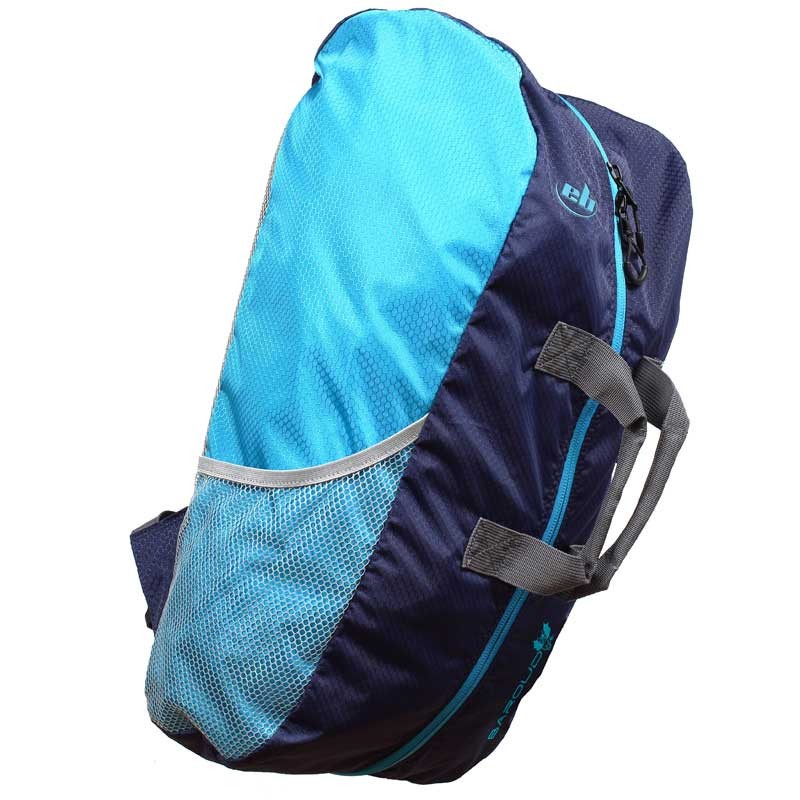 Baroud
Super practical bag pack. Light, robust, ergonomical shoulder straps, padded back, the Baroud has a great removable sheet with 4 fastener to attach the rope to each corner.
Nylon honey comb
Dimensions : 65 x 30 cm – Bâche : 150 x 100 cm
Volume : 30 l
4 mixed colors
2 zipped side pockets, 1 outside mesh pocket, 3 carrying handles
2 adjustable padded straps
Weight : 600g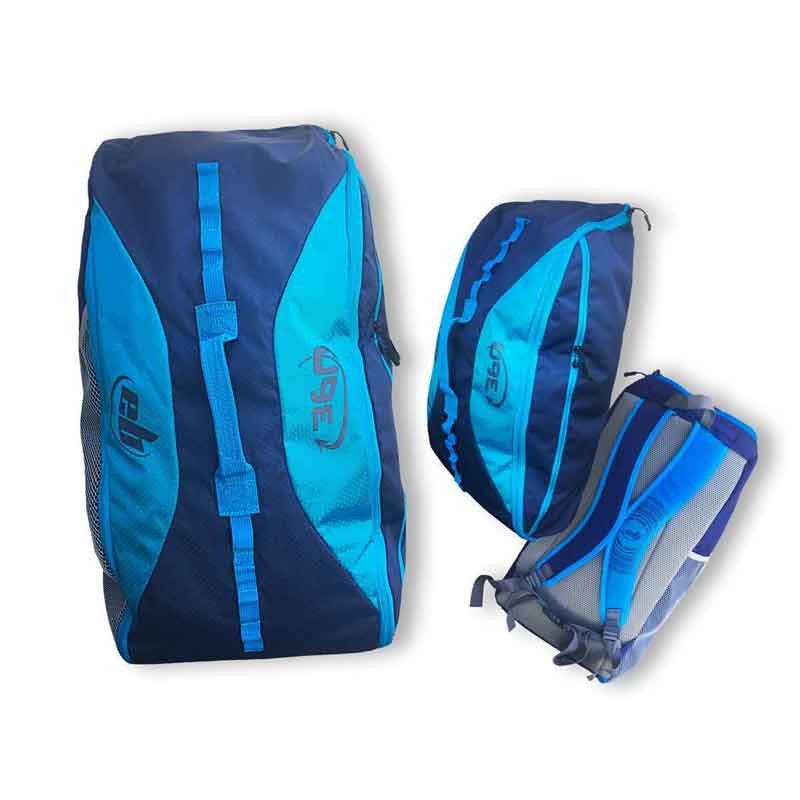 360
Practical, the "360" backpack has a large opening along the entire length of the bag, allowing you to store and carry your climbing equipment
Material : Polyester Rip Stop
Size : 65 x 30 cm – Bâche : 150 x 100 cm
Volume : 30 L
Colours : 2 mixed colours
Details : 2 zipped pockets 1 net pocket and 1 Hipbelt.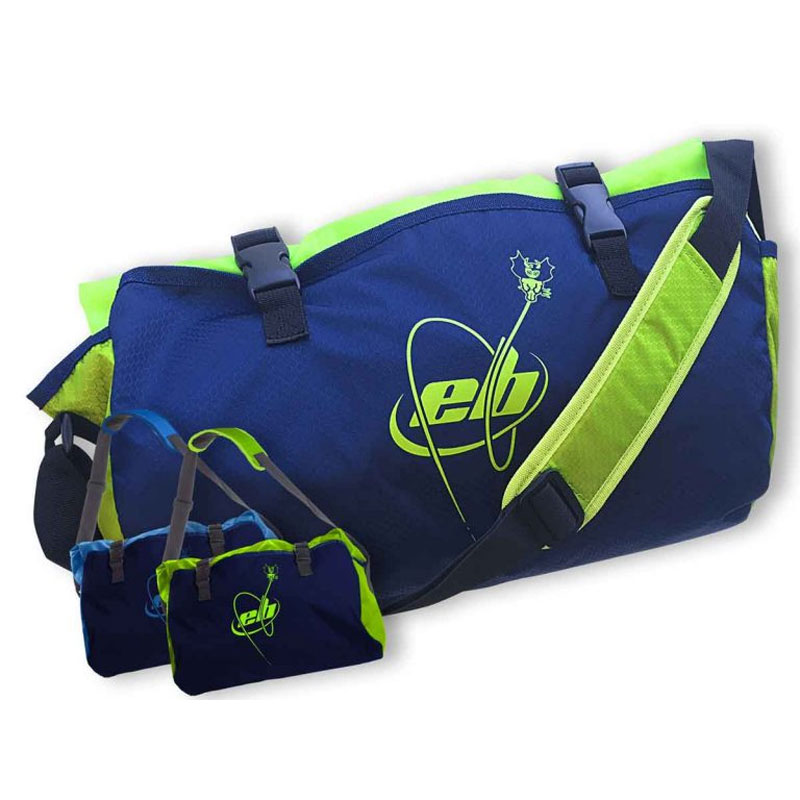 Rope Bag
This simple and sturdy rope bag with shoulder strap will protect and carry your rope anywhere.
Material : Polyester Rip Stop
Size : 25 x 43 cm – Bâche : 100 x 100 cm
Weight : 350 g
Colours : Grey Blue
Details : 80m max rope.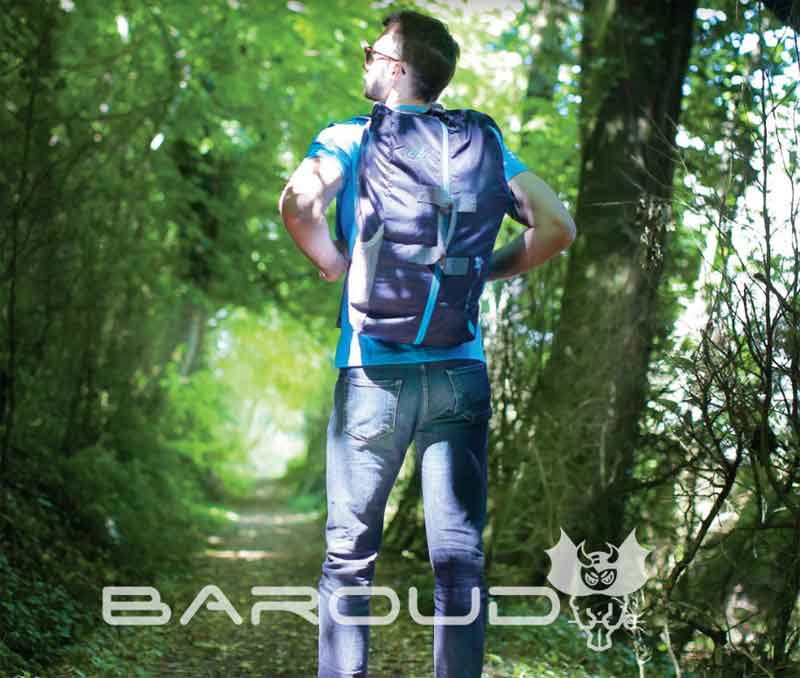 CHALK BAG, BRUSH & CHALK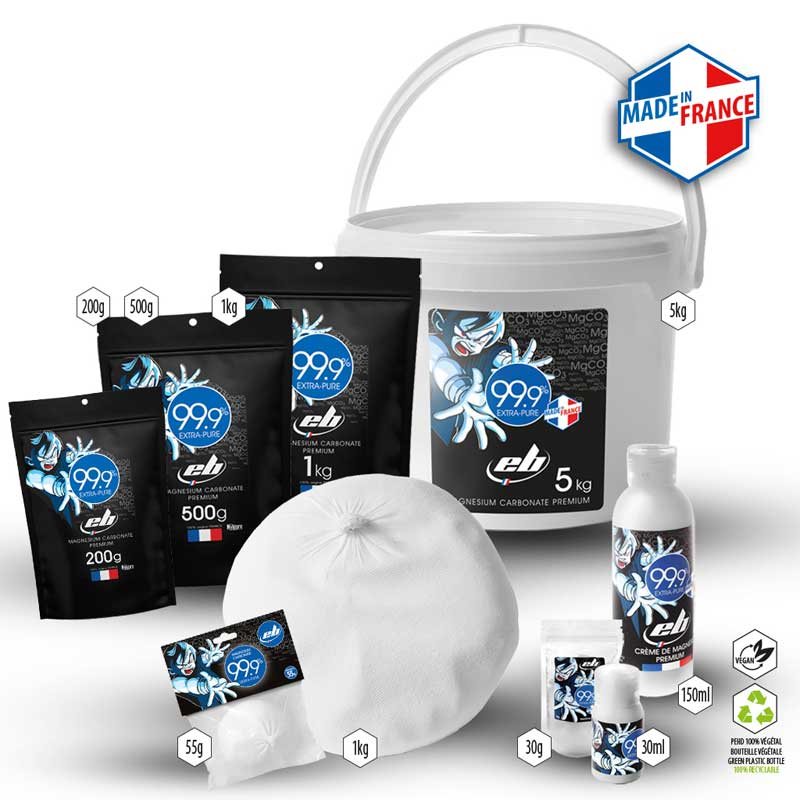 Chalk
Available in different packaging, liquid or in crushed blocks. For all sports where hand perspiration is a problem..
bulk 30 g, 200 g, 500 g, 1kg ou 5kg
cream chalk 30 ou 150 ml
Chalk ball 55g or Maxi chalk ball 1kg
Made in France
Dry more effectively
Optimum particle size (10 to 45 microns)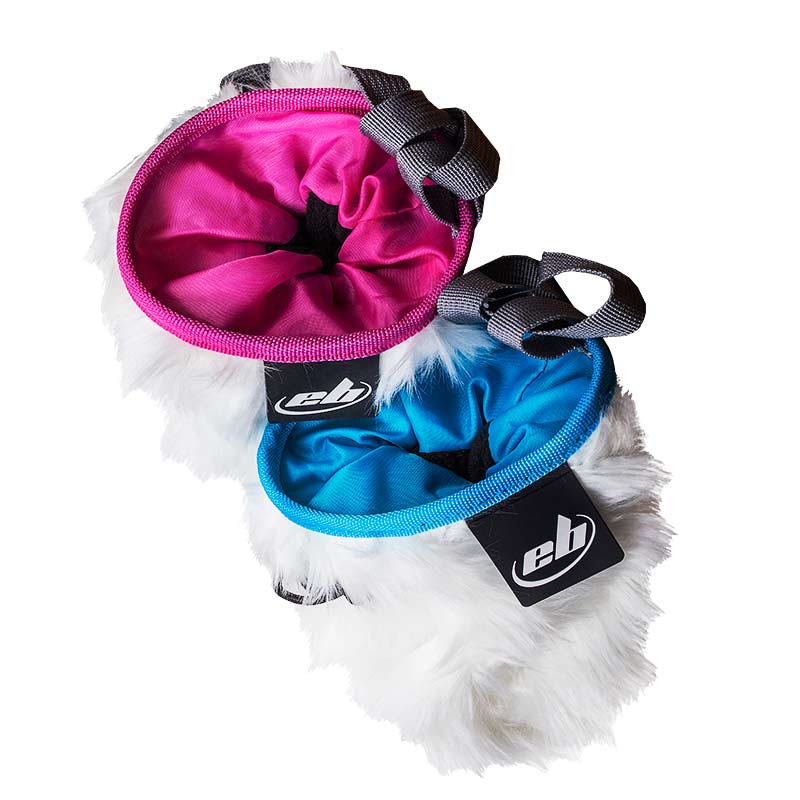 Rabbit
Rabbit EB chalk bag. Original, fun and cool at the same time, this bag made of synthetic fur will follow you everywhere in the tracks while keeping your chalkboard preciously.
Material : synthetic fur
Size : Diamètre : 12 cm – Hauteur : 16 cm
Weight : 100g
Colours : White or Pink
Details : Belt strap with closing clips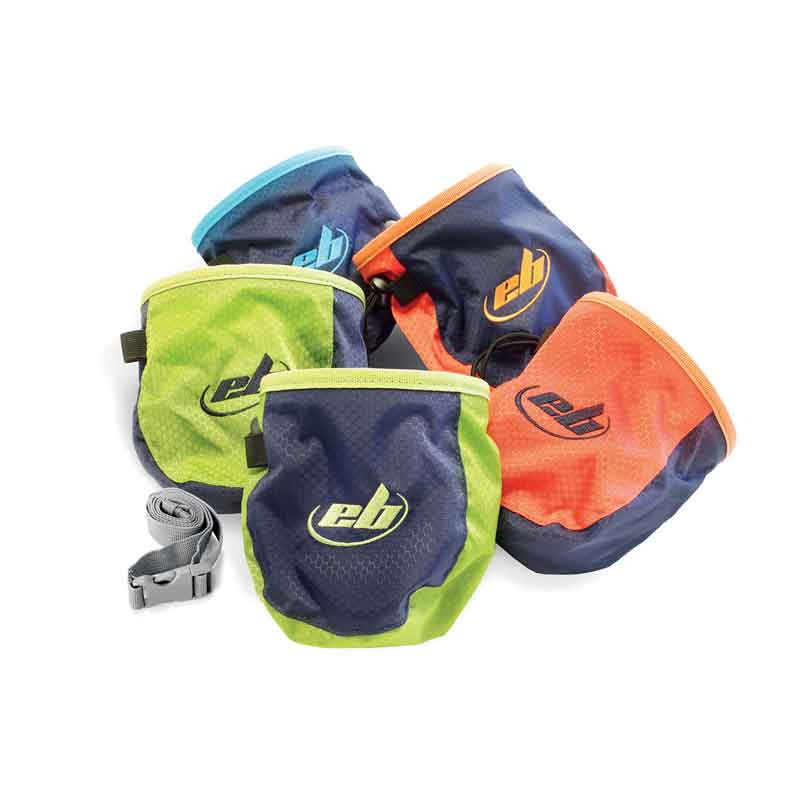 Bip
The BIP chalk bag from EB is extremely effective…
Material : Polyester honey comb
Size : Diamètre : 12 cm – Hauteur : 16 cm
Weight : 100g
Colours : 9 colors mixed
Details : Belt strap with closing clips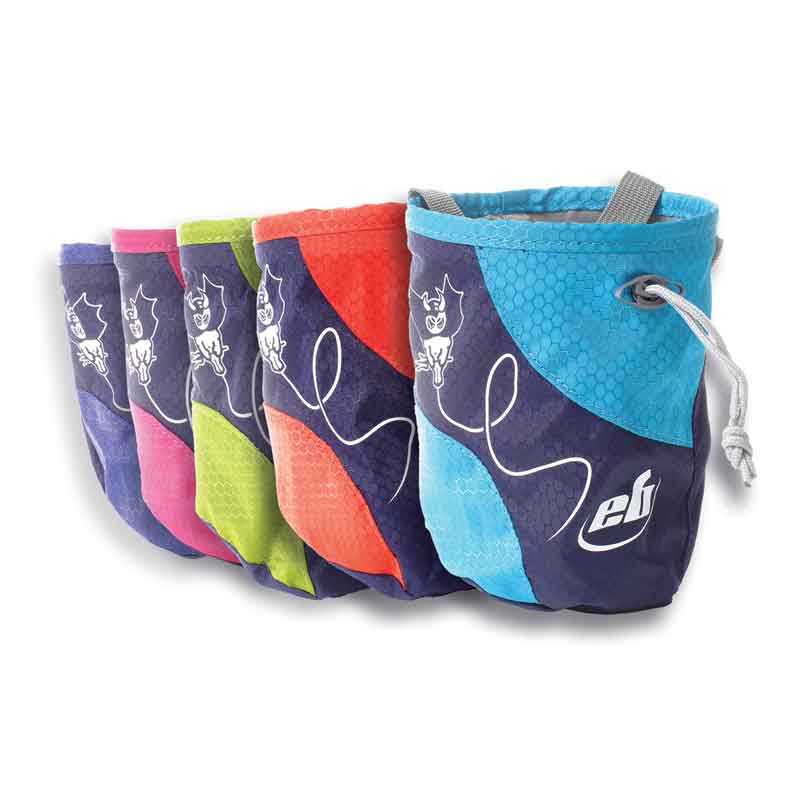 Bonus
Simple, practical and efficient chalk bag. Bi colors with the EB logo, it is equipped with a closing lace and a belt.
Material : Nylon
Size : 12 x 16 cm –
Weight : 90 g
Colours : multiple.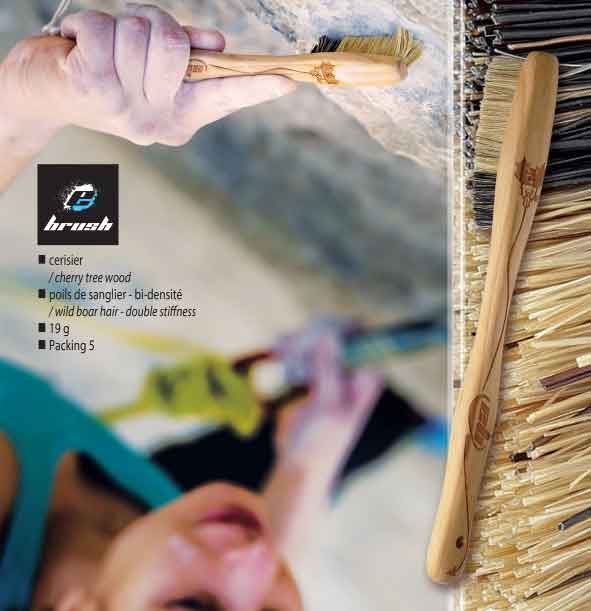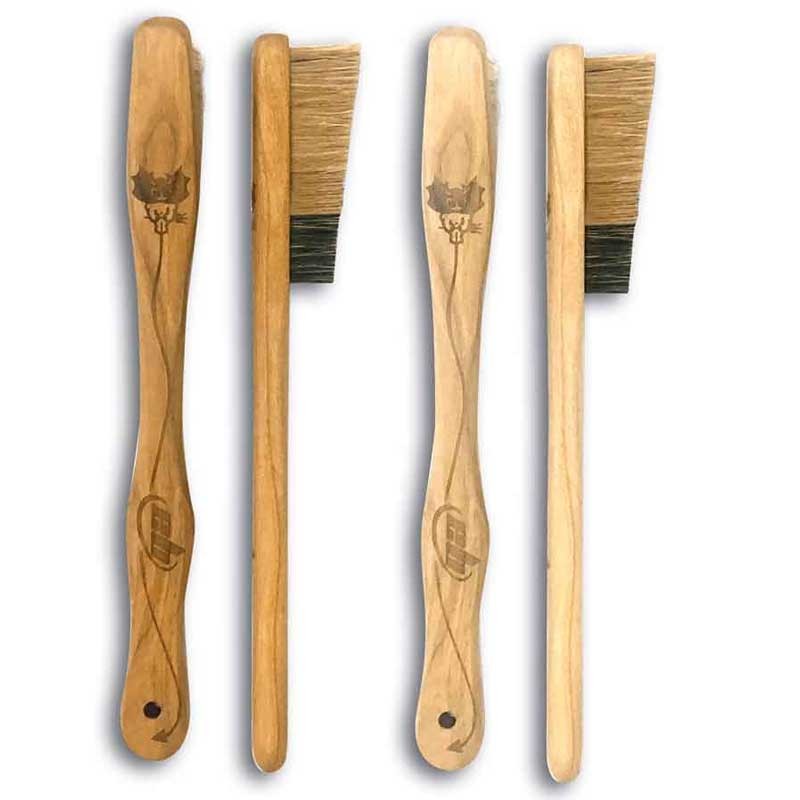 E-Brush
With its cherry wood body and wild boar bristles, this brush is perfect for cleaning holds and will accompany you on boulders or cliffs but also in the climbing gym…
Body: cherry tree wood
Wild boar hair – double stiness
Weight:19gr
FOOT & HAND PROTECTION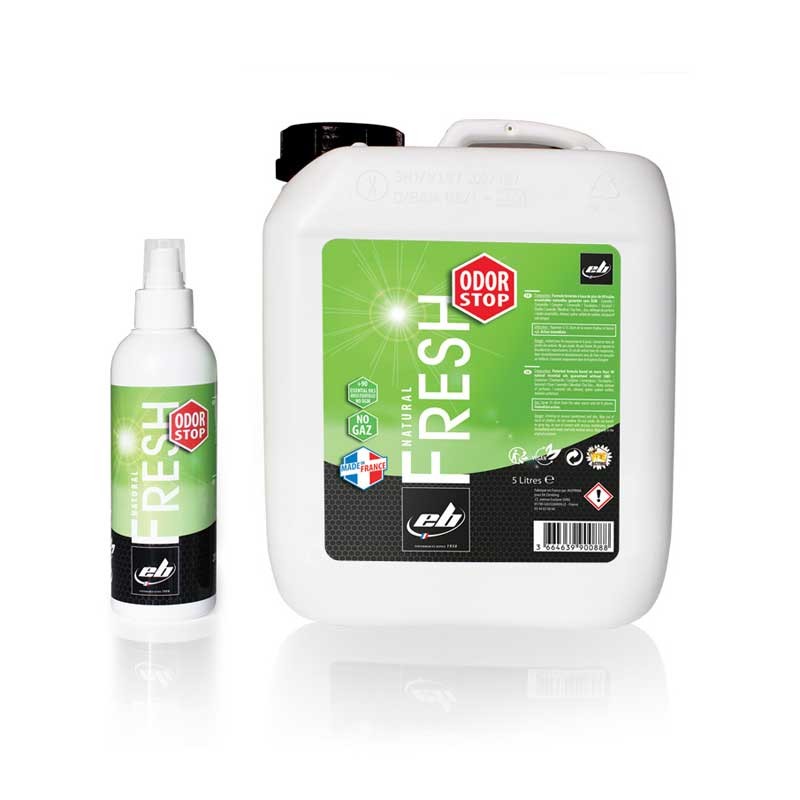 Fresh
ODOUR NEUTRALIZING SPRAY
Fresh is a 100% natural anti-odour spray produced in France. Composed of more than 90 concentrated essential oils, Fresh effectively neutralizes odours in a single spray, without wetting the skin…
100% natural
Neutralizes odours in one spray
No wet eect
+ 90 concentrated essential oils
well-known for their antibacterial,
antifungal and anti-odour properties.
Spray: 200ml – 5 L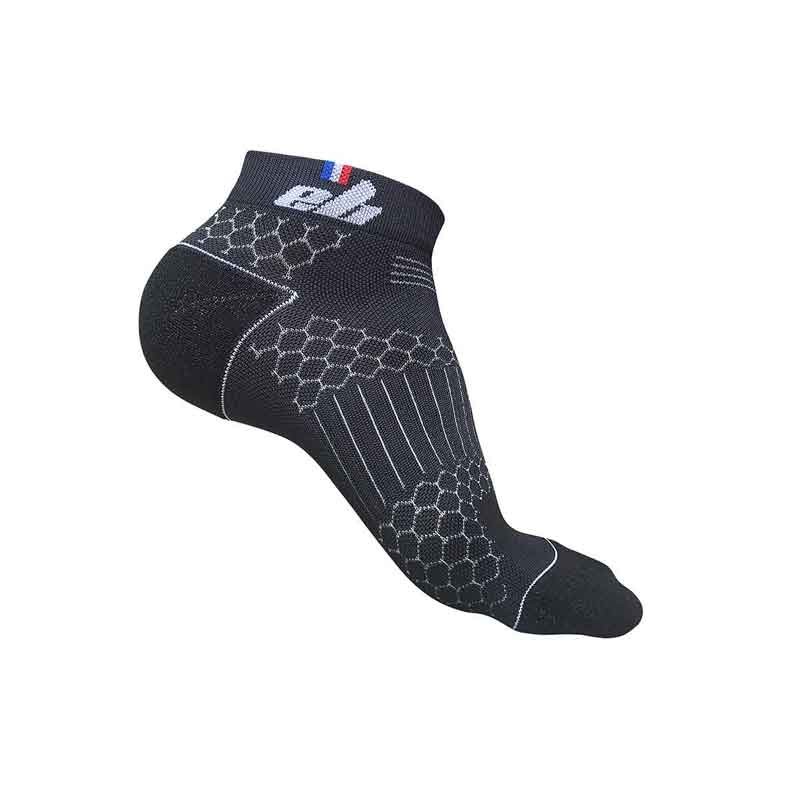 Silver Socks
Climbing sock, with anti-bacterial silver thread and seamless so as not to injure the foot. Thin and airy, they give a very good feeling for climbing and running.
Sizes:
S = 35 > 38
M = 39 > 43
L = 44 > 46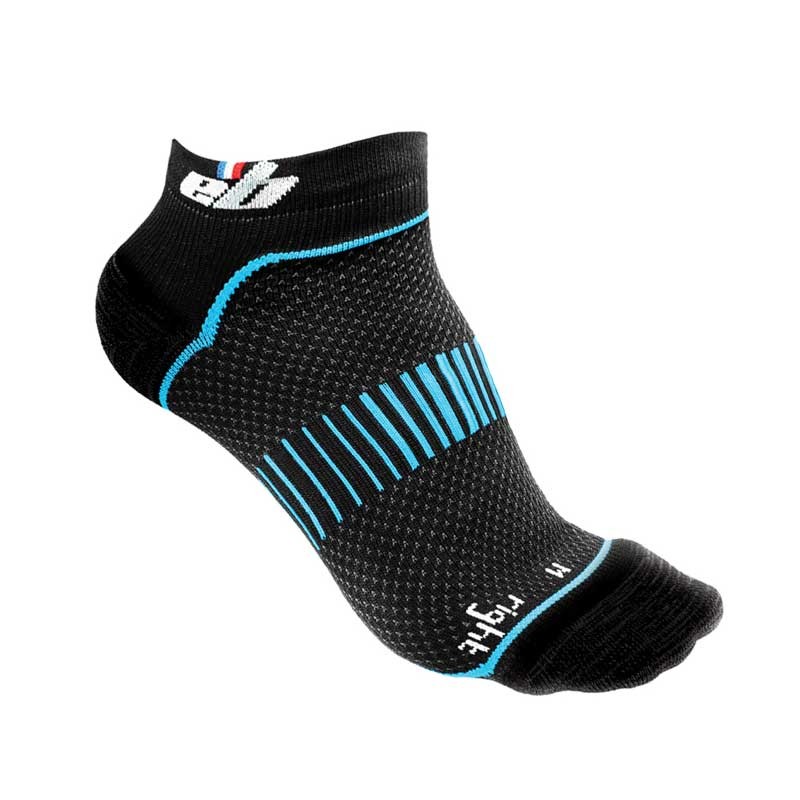 Carbon Socks
The Silver Socks uses an extra fine honeycomb knit with 50% Zargun® polyester which improves oxygenation of the foot muscles.
Sizes:
S = 34 > 37
M = 38 > 40
L = 41 > 43
XL = 44 > 46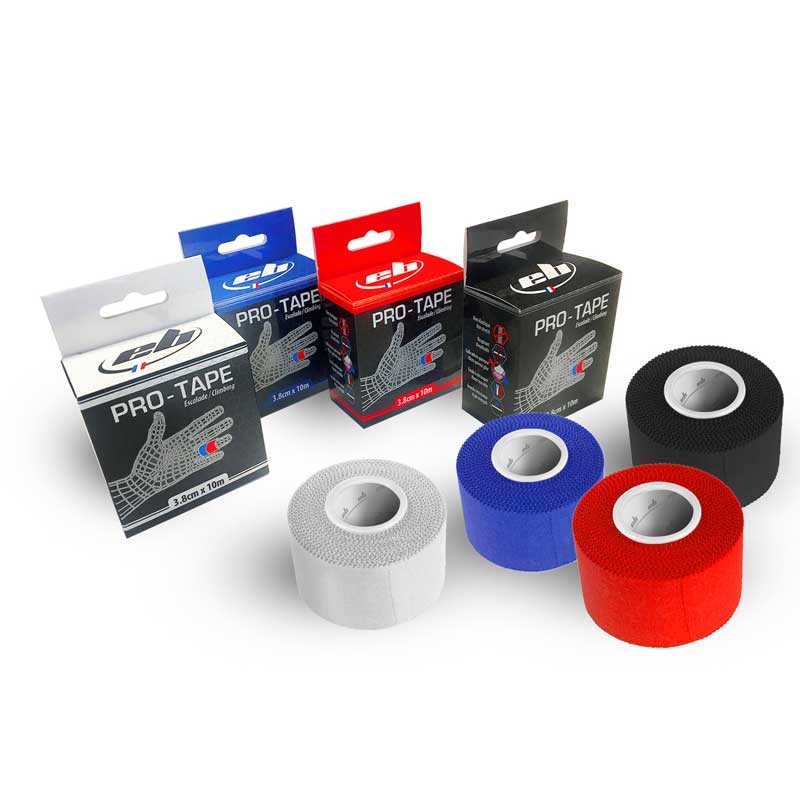 Pro-Tape
SKIN PROTECT / BIOMECHANICAL SUPPORT
Non stretch
Breathable
Micro-porous glue
Hand-tearable
High strength
100% Coton
Free Latex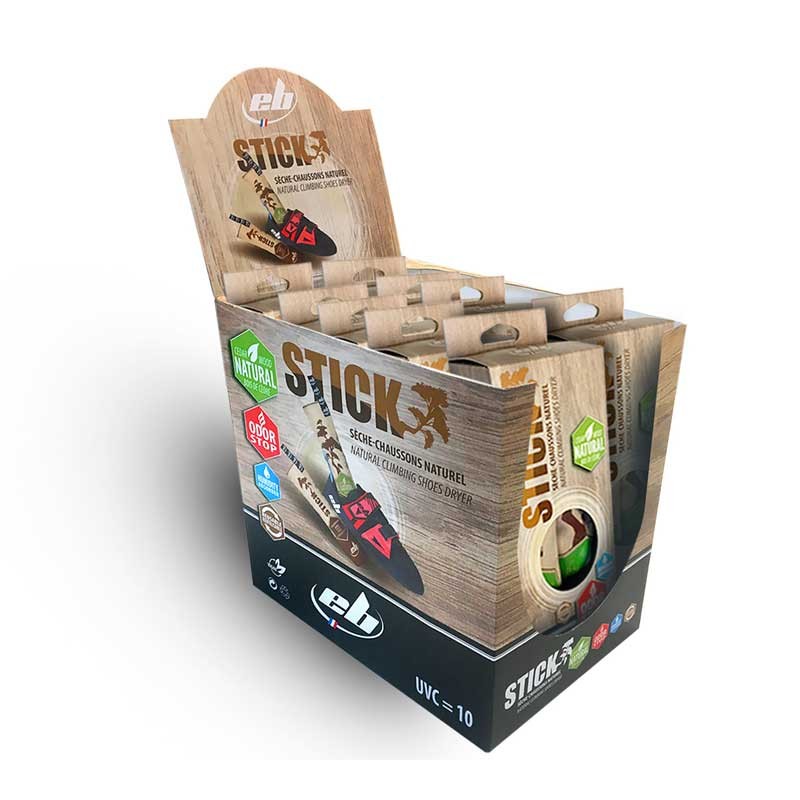 Stick
Natural dryer and anti-odour for climbing shoes and sports shoes.
NATURAL CLIMBING SHOES DRYER
Made using 100% natural cedar wood and a polyester fabric.
Eliminates bad odors thanks to its sanitizing action.
Absorbs moisture from your shoes 4 times faster than air-drying.
Reusable and durable product.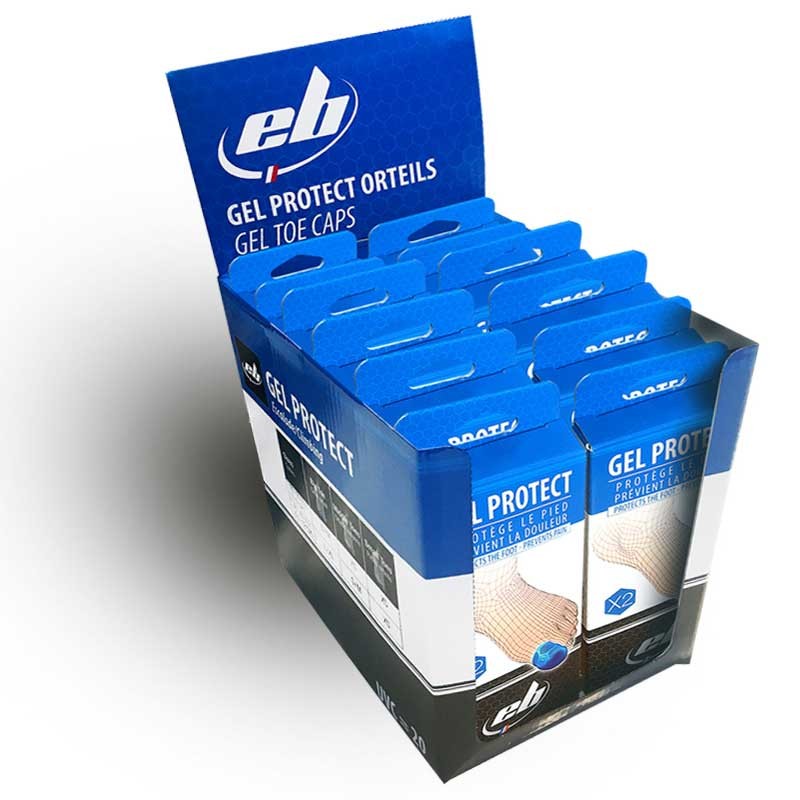 Gel Protect
PROTECTS THE FOOT – PREVENTS PAIN
GEL PROTEC Tallows you to enjoy your climbing activity to the full.
GEL PROTECT wraps your toes and protect them.
In case of existing pain, they immediately relieve the pressure and prevent the installation of a
sensitive area. Washable and reusable gel protectors.
---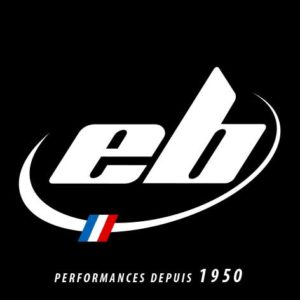 We have developed a range of climbing accessories that completes our climbing shoes. Once again, we are aiming high in order to satisfy all tastes, plain, flashy, functional, funny… We have for sure something matching your personality.
Constructed from polyester materials and high-performance nylon, our range of rope bags will help you keep your equipment in good shape for a longer time.
These very qualitative materials are very light, strong and allow you to protect your stuff, your hardware and your ropes. Our bags make your climbing trips easier. The vocation of our bags are based on simplicity, functionality and comfort.
The range of EB chalk bags will satisfy all expectations. With many fresh colors, everyone will find the one he likes the most. The materials used are both light and strong and therefore does not stop you in your search for performance.
In addition, to be fully equipped by EB, we have a range of t-shirts made with raw organic cotton.Climb proudly with style with the EB gears. Last but not least, the very low prices sweep away your last doubts.