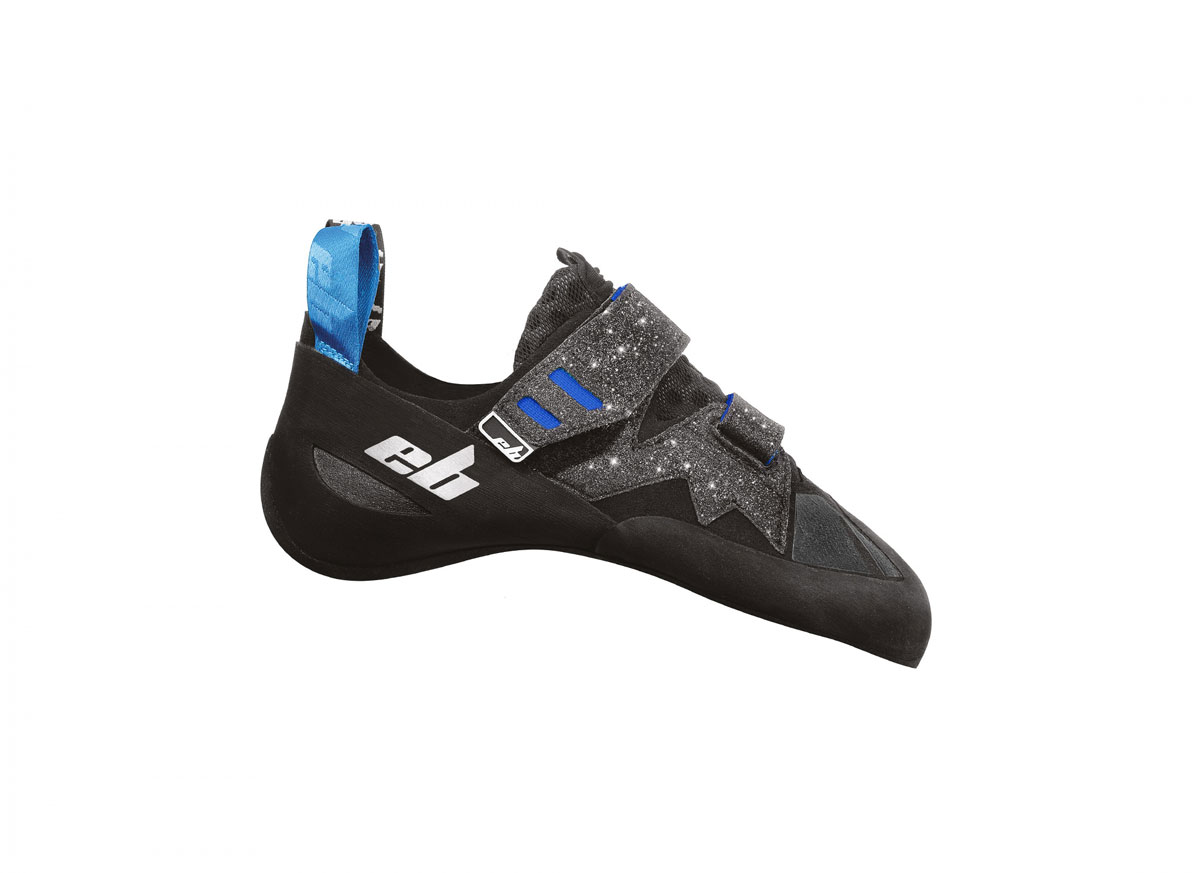 Comfort and sensations for the female foot
Studies led by sport podiatrists have shown that the incidence of some pathologies predominant in women such as Hallux valgus were more prone to appear with climbing shoes. Yet, nothing has been done to address that concern. In that context, here at EB we decided to create a shoe that answers the needs of the female foot.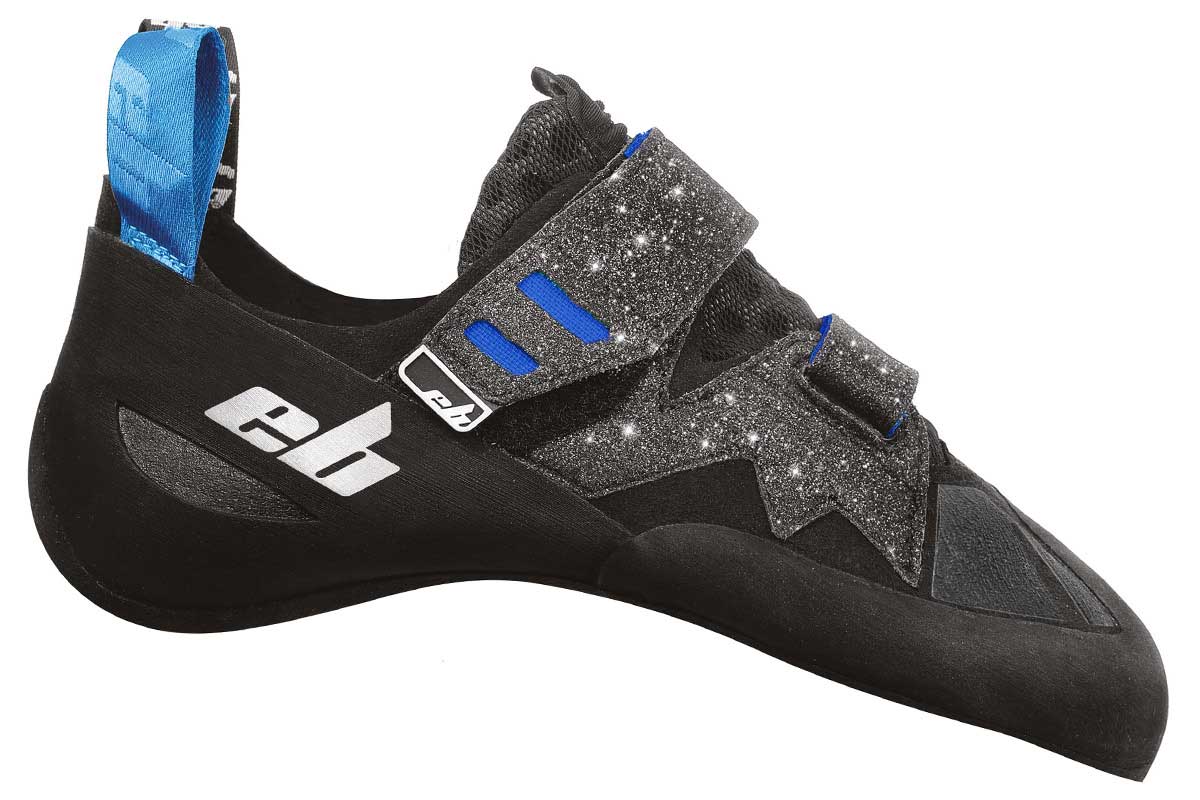 Élite : 8 / 10
Expert : 9 /10
Sport : 9 /10
Néo : 5 /10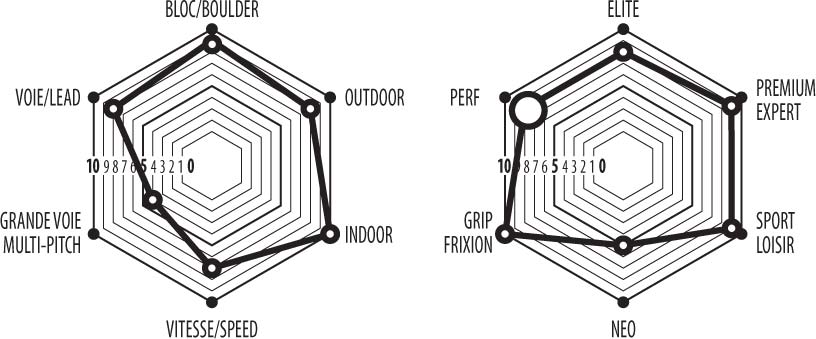 Boulder : 9 / 10
Lead : 8 /10
Multi Pitch : 4 /10
Speed : 7 /10
Black Opium: a studied climbing shoe
This female climbing shoe targets either confirmed or leisure female climbers. It fits the foot thanks to the quality of the material, its specific insert support, and the finishing touches. Conceived and developed for female climbers, the Black Opium allows precision, comfort, and efficiency.
Black Opium: an uncompromising technical climbing shoe
With its flawless and uncompromising steering assistance, the female shoe line from EB is
a technical shoe that allows an excellent precision for small holds.
The Black Opium is built with:
an adaptive and breathable microfiber rod (Evo Microfiber)
a specific spacer which supports the big toe and offers a great lever arm
a thinner rand on the edge of the foot to release any pains around the little toe
a double Velcro strap for a better fit of the foot
2023 innovation: DS-Max ultra-sticky rubber 4mm
Available sizes: 35 to 41 (half-size are available).