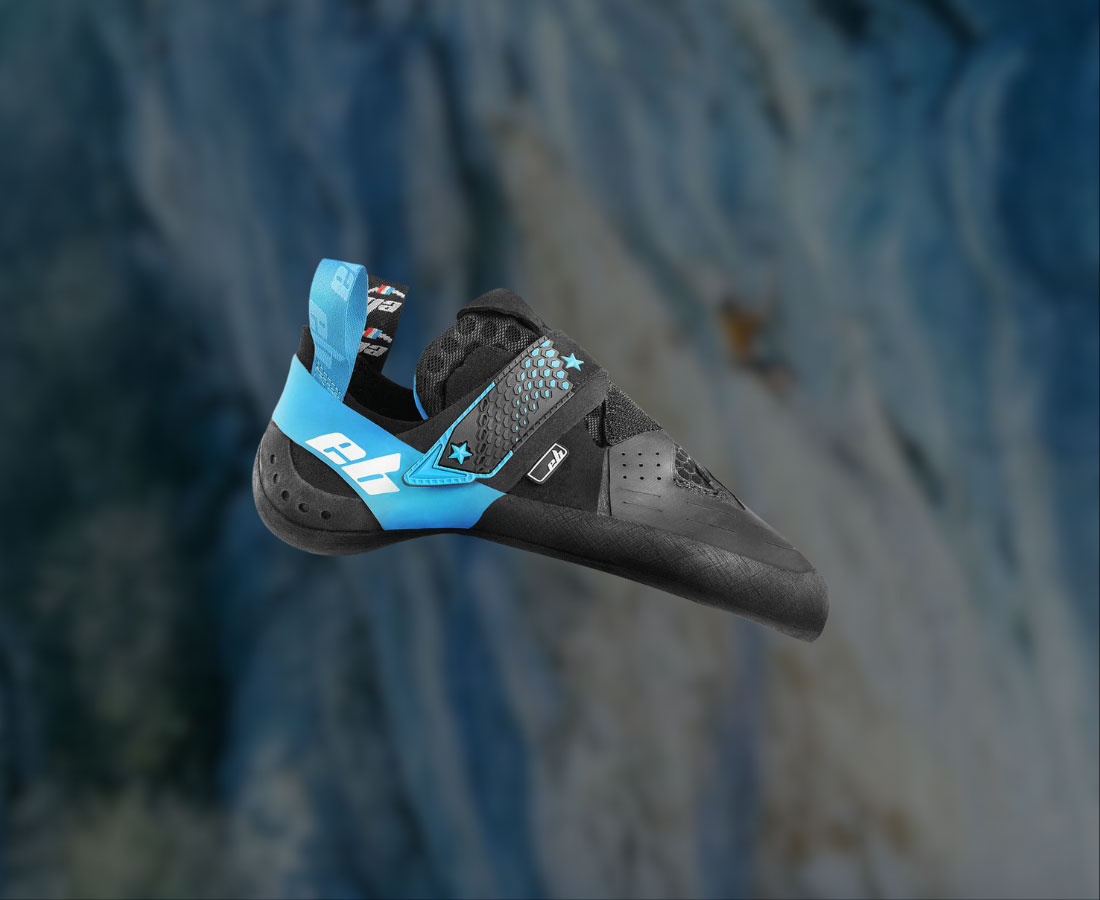 Flexibility and asymmetry
Positioned in the EB Performance range, the Nebula* is a climbing shoe specifically designed for indoor bouldering, outdoor and competition, it also offers many advantages for difficulty on resin and on cliffs. Radically flexible, the Nebula 3.0* will allow a lot of sensations while maintaining strength on the feet, thanks to hyper asymmetry, a pronounced claw and a strong tension in the heel.
Ultra flexible, the Nebula* is typically an aggressive, nervous, top-of-the-range model designed for experienced climbers. Whether on elusive adhesions, (4mm Daytona rubber) or on micro grips, the Nebula* will guarantee maximum sensation and precision, while maintaining the comfort well known at EB.
In terms of tightening, the Nebula uses a powerful mono velcro that allows the shoe to be adjusted correctly and quickly while combining the advantages of a ballerina's flexibility and the precision of velcro tightening.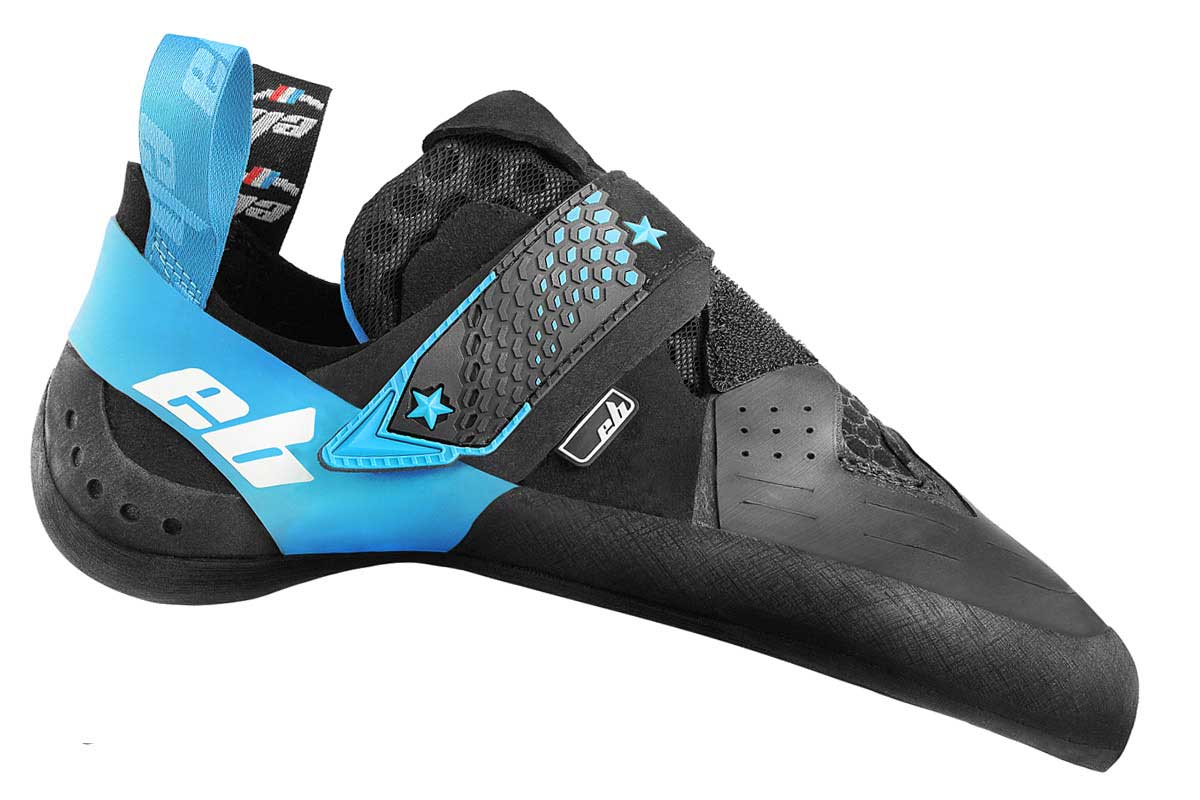 Elite : 10 / 10
Expert : 9 /10
Sport : 6 /10
Néo : 0 /10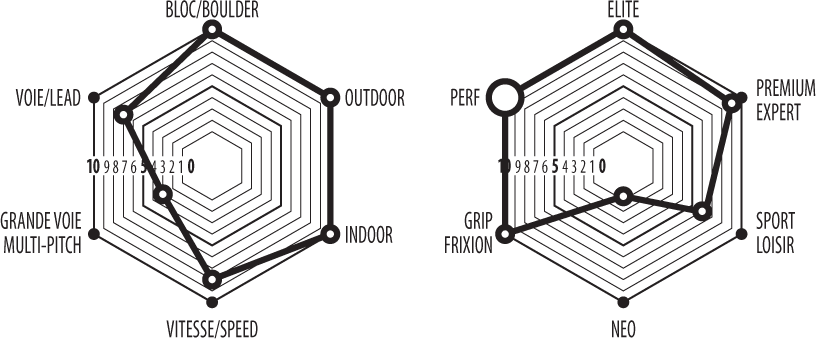 Boulder : 10 / 10
Lead : 7 /10
Multi Pitch : 3 /10
Speed : 8 /10