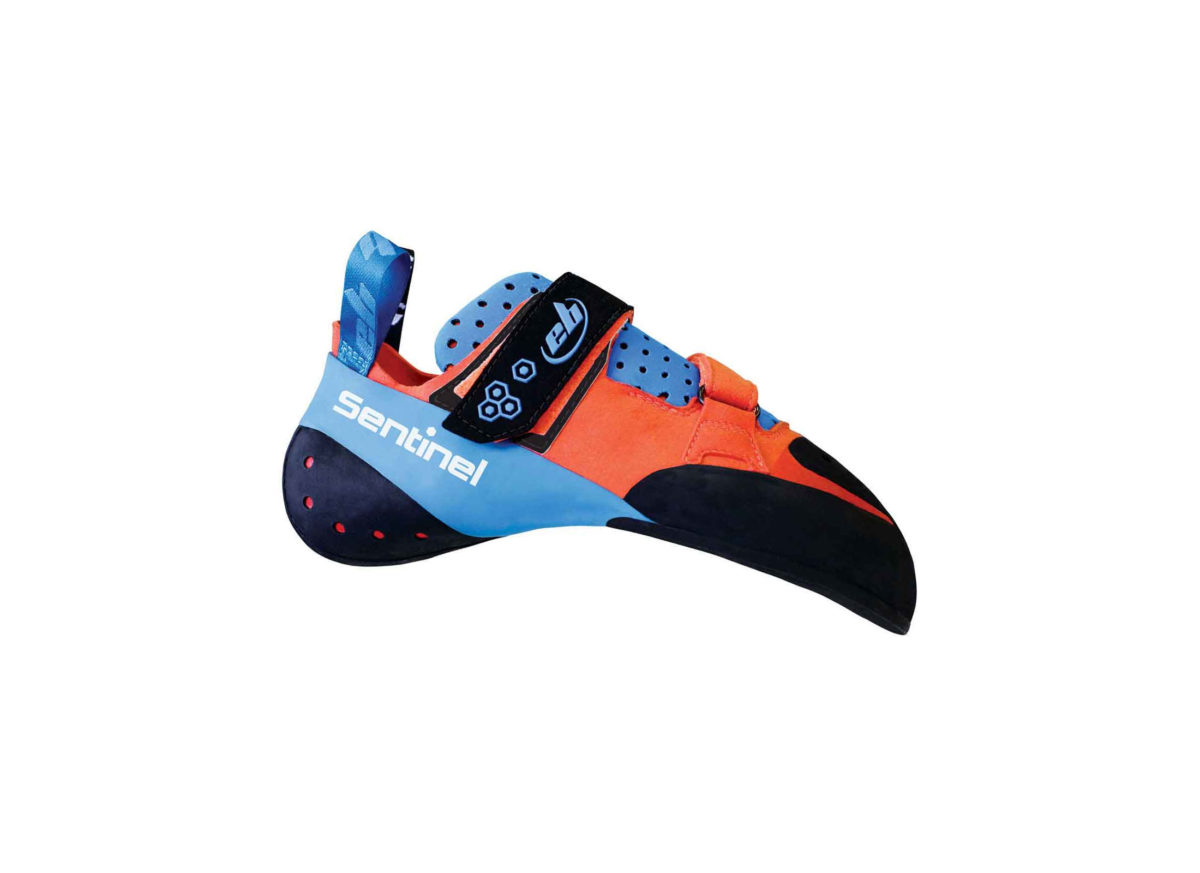 Strongly asymmetrical and downturned.
EB's top end shoes, the all new SENTINEL, strongly asymmetrical and downturned, will be your best friend when it comes to charge the smallest "grattons". Asymmetrical with an extreme downturn, the SENTINEL brings together all the latest technologies to help you overcome the highest grades. Almost like a slipper it is incredibly soft and gives your foot all the liberty it needs to move.
Its two effective/powerful Velcros make it ridiculously versatile and efficient. The tip of the shoe is reinforced with an innovative stiffener allowing the climber to charge the tiniest holds. The extra soft heel fits all shapes of foot and gives you a marvelous push. Designed to be like a second skin, the EV microfiber adapts itself to the foot. The SENTINEL is the result of more than 2 years of research and development, trials and errors and Seb BOUIN's expertise.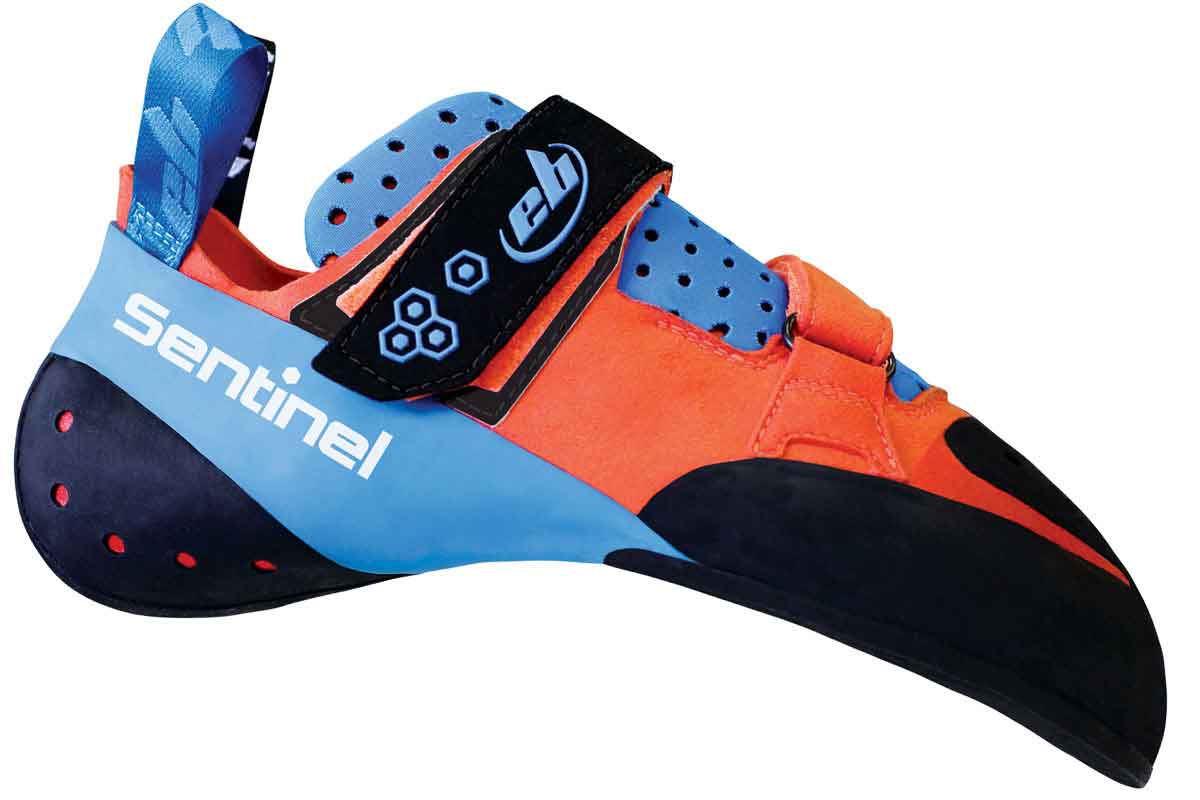 Elite : 10 / 10
Expert : 7 /10
Sport : 3 /10
Néo : 0 /10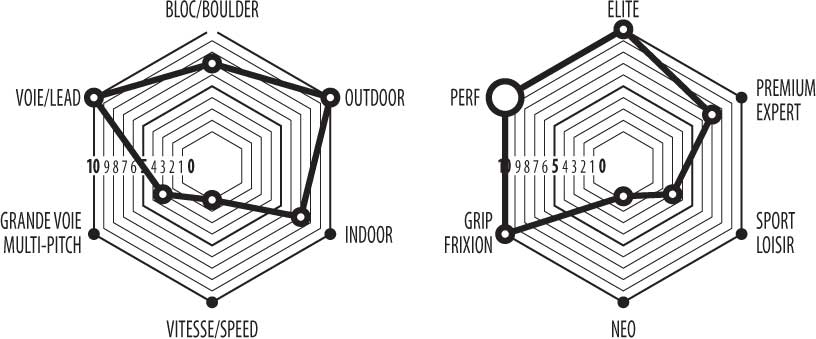 Boulder : 7 / 10
Lead : 10 /10
Multi Pitch : 3 /10
Speed : 1 /10